Today is Oct 19, 2009.
But my blog post will date way back from Sept 14 *thats the day I started my Rome trip*
So here goes!!

[2009.09.14]
Finally, it is time to leave Sheffield for good.
I'll be coming back to this place once more before I leave to bid it goodbye.
From 28 people in the AEM course became only 6 of us.



*Me, Vyen, Sunkel, Yean Ree, Andrew, Ming Hong*

Now there will be only 4 people as Ming Hong and I will be going to London by coach at 4:30pm.
The rest will travel to London tomorrow.

4:00pm
We arrived at Meadowhall Interchange earlier to check which terminal we should wait at but there's no challenge to that *smiles*
While waiting for the coach to arrive, we have nothing to do so Fung tried to sleep as he didn't sleep much the day before.



*Sleeping Fung*

Fung didn't sleep because everyone had a great drinking session the night before.
I didn't drink because I don't enjoy having hangover and being blur while travelling.
So I slept early and the rest enjoyed themselves..till this morning when they suffer hangovers.
While Fung slept, I have nothing to do so I played with my camera while taking care of our belongings.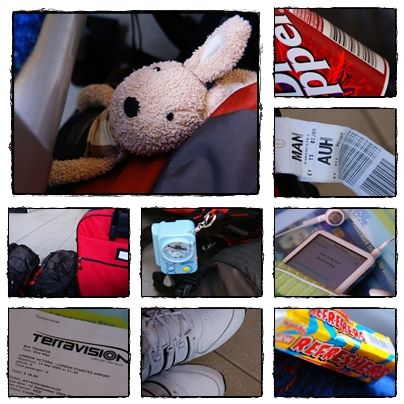 *Our belongings*

The coach arrived on time despite Su Lin's complaint about it being late for very long during her trip to London.
Oh well, I guess she's just unlucky.
Nevertheless, we board the coach and it left the interchange really quickly.
According to Gina and Su Lin, Megabus offers £1 tickets to London..If you book 2 months in advance though.
We didn't really have a specific plan back then therefore we got our ticket for £7.
Its not really that expensive actually. We didn't need to stop, it is an express coach.
4 hours straight from Meadowhall Interchange to London Victoria.

The bus was quite comfortable except for the fact that Fung and I have to sit with strangers as everyone sat alone.
*You would do that too if you're travelling alone*
The bus was pretty smooth, a pretty enjoyable ride I would say.
The bus departed at 4:30pm and we arrived at 8:30pm.



*Whilst in the coach*

Fung, showing his smarter side asked me to buy the bus to Stansted Airport where we will be boarding our flight to Rome 1 hour prior to our arrival.
His reason is simple, we rather wait longer than missing the bus if we were late.
Smart Fung...



*Stansted Airport*

We arrived at Stansted Airport safely, Stansted is like LCCT I would say.
Once again, snap snap snap since there's nothing to do.




After meeting up with Stef and her mom, we checked in and waited to board the flight.
The flight was delayed awhile because there was some problems with the baggage but it was solved..Thank God!!!



*Stef, Susan, Ming Hong, Leslie*

After arriving in Rome, we were greeted by Stef's friend, Father Julian.


*Father Julian*

We call him Father Julian as he is a Catholic Priest.
He has been living in Rome for 2 years now so he planned our trip for us.
*Starting to feel blessed now*
According to his itinery, we will head for Florence as soon as we reached Rome.
For Florence and Pisa, wait for the next post!!!
But here's a sneak peek.



*Peewee kicked the leaning tower of Pisa*

Till then~!!!
*I'll try to update my blog as often as possible..No guarantees!!*