They are the PRESENT as well..
We always focus on their FUTURE..
But do we neglect their PRESENT?
Without a PRESENT, how are they going to have a FUTURE?
1 Planet, 2 Worlds..



*Do you see FUTURE in this?*



*This??*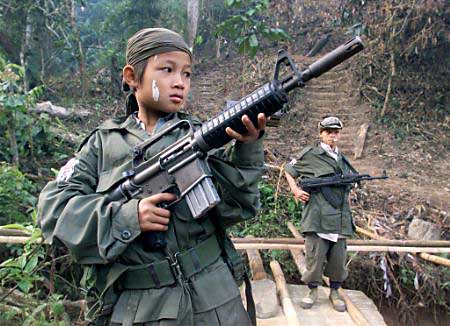 *Or this??*

Without a proper PRESENT, what will their FUTURE be?
This was what I felt in the 30 hour famine camp I just came back from..




*30 Hour Famine*



*Hosted by World Vision*

Some people support this camp, some people don't..
Some people think that its a waste of OUR time and money *Note: the OUR, not theirs..*
Some people think its really meaningful *Like eVie*
I've heard of stories *and experienced it myself* of people saying:
"Why spend RM100(students) RM150(Public) to get hungry for 30hours?
I'd rather use that money to have a feast!!"
*Yes, I know that we can have A LOT of food with that money..*

Okay, we're not here to debate about this right?
This camp's purpose is to raise funds for several beneficiaries *7 this year* and to touch the hearts of the campers..
Did you know that it takes only RM30 to feed a family of 5 living in poverty for a month?
I've raised RM100 and fast for 30hours..
By doing that, I'm able to feed at least 3 families *15 people* for a month!!
*Oh boy, they should thank me for it..*
*Laughs*
No no..They don't have to thank me for it..haha!!

This camp gave me a lot *and I really mean A LOT!!*
One of the most important thing that i've learned from this camp is:
"I've been very active in charitable work,
I can reach out to the needy in the world,
But there's a corner that doesn't feel my love,
The corner called HOME.."

That night during the camp, we did a lot of sharing,
and it just hit me hard!!
I've been so busy lately *lazying too* with charities,
but I've never shown love to my family..
Thus I smsed them *Because its too late at night*

But I know that, smsing isn't enough..
We have to SHOW our love right?
Hopefully this camp will change me more than I expect it to be..
And hopefully it'll change the world too~