If you don't know yet, my family *dad in particular* is a HUGE fan of Haribo Gummy Bears.
These little gummy bears come in many colours and are very chewy.
Some people find them really tasteless but we just love it!!
For those of you who haven't seen it before, walk to the nearest cold storage and find this..



Haribo Gummy Bears!!!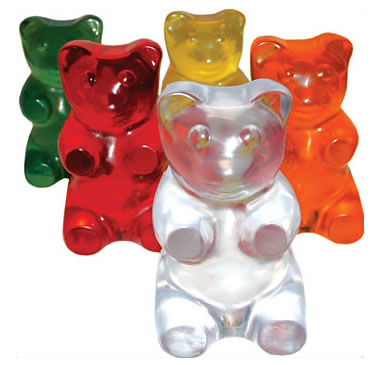 League of Gummi's!!!!
Oh this reminds me so much about Disney Channel's Gummi Bears!!

Okay, 'nuff said..
Like ze title said, if Germany has Haribo Gummy Bears, Malaysia has..???

TA-DA~!!!!


What are these????



Hoi Tin Tong Gui Ling Gao Gummy!!!!

These little tortoises are very cute.
They are even more detailed than Haribo's Gummy Bears.
But like them, these tortoise gummies are also pretty tasteless.
But it has the similiar texture of the gummy bears and are chewy as well.
Me likey!!!

So thats all for this post~!!!
See you next time!!!